Irene has, ever since she can remember, been intrigued with the mystery of creation. She studied the mystics, did the school for presencing and has experienced, observed and analysed the creative process. Irene Found 9 steps or phases. to connect to your own power to create.By practicing these are natural states of being, these  Habits  in a way, makes it easier to create the life you want. She developed a coaching process as a result. She takes you by the hand through each habit. I did this intriguing process myself with her and as a result I found the inspiration to develop AdventurousPeople.TV Look at the interview and check out her website.
10 minute video
WEBSITE: www.theheartworks.com.au/adventurousservices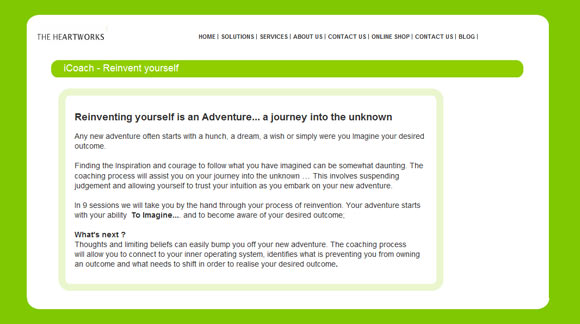 AdventurousPeople.TV empowers you to live the life you desire from deep within, so you can live the life that is yours, while nuturing your dreams.
About how you can realize your dreams, activate your creativity, drop the thinking that limits you and embrace the power of your unconscious.
AdventurousPeople.TV is born to explore, share, and discover the beauty of living adventurously. We welcome you to view our AdventurousPeople.TV interviews, and be inspired.
Join our community today, and see your adventure grow! Facebook is the best place to meet, and Twitter will keep you updated on the latest AdventurousPeople.TV features Or, you can subscribe to our newsletter to be informed of newly added website content.

Latest comments
Social Networks