Conor Grennan about Child Trafficking
10"
Conor Grennan went to Nepal to work as volunteer with Orphan's. His vision changed when he discovered that these children still had parents! It became his promise to bring Home the Los Children of Nepal. He wrote a book about his adventure: 'Little Princes' (Dutch: Een Nieuwe Toekomst) We meet in Hotel Ambassador, Amsterdam.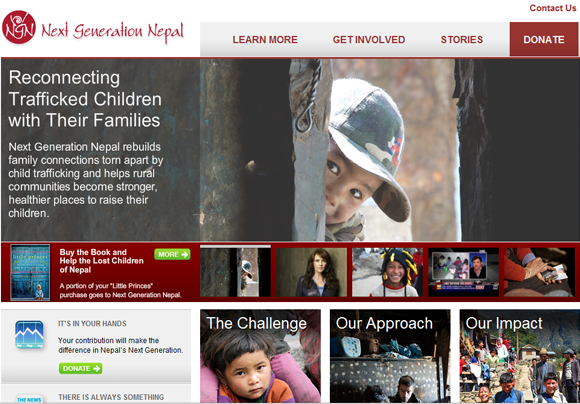 Leave a comment
You must be logged in to post a comment (it is also possible to subscribe to this post, without leaving any comments).
AdventurousPeople.TV empowers you to live the life you desire from deep within, so you can live the life that is yours, while nuturing your dreams.
About how you can realize your dreams, activate your creativity, drop the thinking that limits you and embrace the power of your unconscious.
AdventurousPeople.TV is born to explore, share, and discover the beauty of living adventurously. We welcome you to view our AdventurousPeople.TV interviews, and be inspired.
Join our community today, and see your adventure grow! Facebook is the best place to meet, and Twitter will keep you updated on the latest AdventurousPeople.TV features Or, you can subscribe to our newsletter to be informed of newly added website content.

Latest comments
Social Networks